New Bern Woman's Club 2022 Scholarship Application is now available - click here
The New Bern Woman's Club Scholarship is awarded each year to an outstanding Craven County or Craven Early College High School Senior.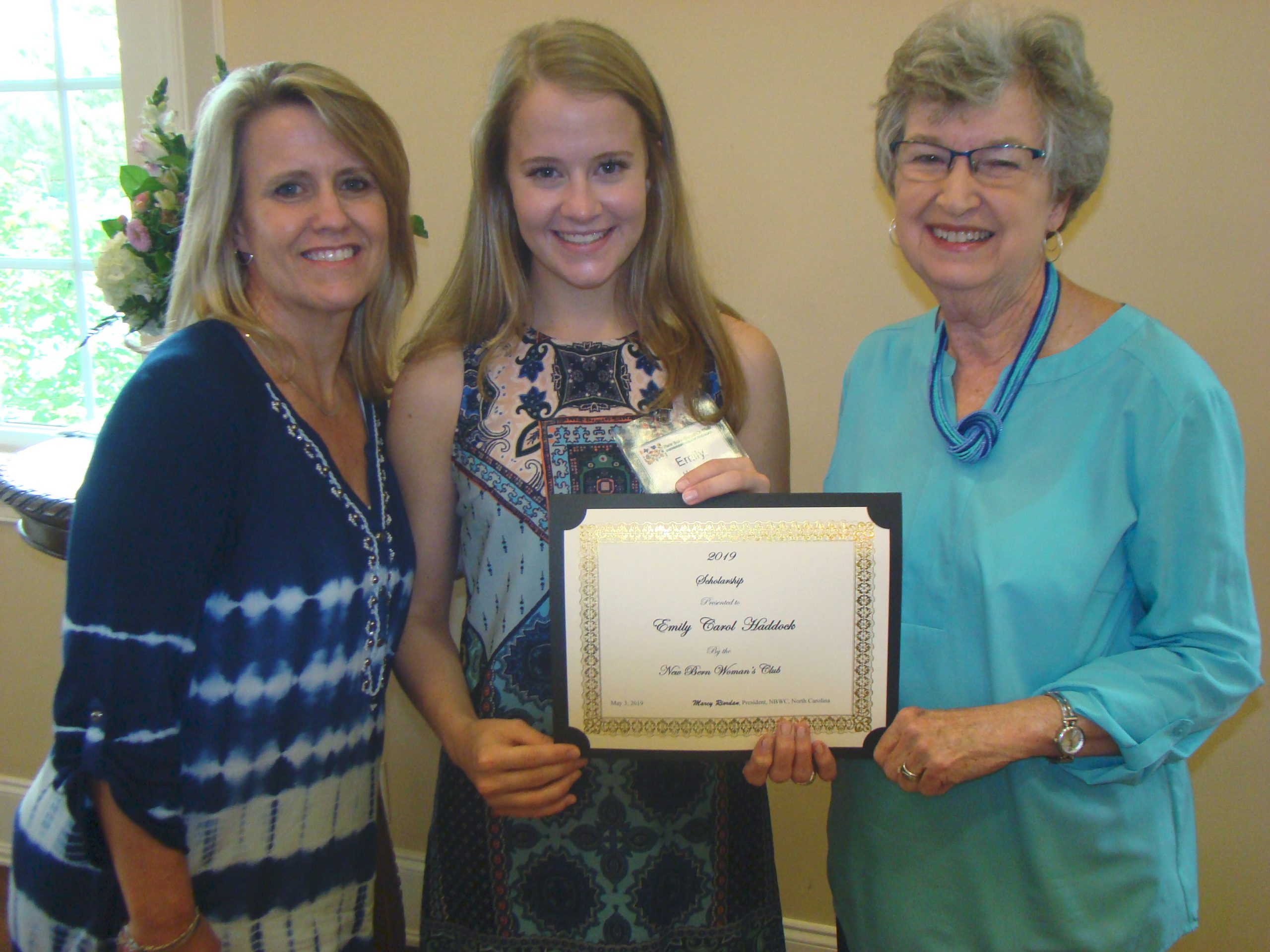 Congratulation to our 2019 Scholarship Winner Emily Haddock.  Emily graduated The Epiphany School of Global Studies and plans on attending NC State University.
This $1000 scholarship is open to all high school seniors who meet the application criteria. It will be awarded based on the candidate's character, scholastic records, evidence of intellectual promise, demonstration of ambition, leadership ability, and need for financial assistance. The scholarship will be presented at the New Bern Woman's Club General Meeting held on the first Thursday in May.
Questions: Please contact Mrs. White at 252-633-0739 or email to nbwcmembership@gmail.com

Two college-level scholarships are awarded to students attending  Craven Community College.
The Memorial Scholarship is given to encourage a deserving woman with financial needs who desires to improve her life through education.  Congratulations to 2019 recipient Latasha Seymour, 
The NBWC Education Department Scholarship is given to a student with outstanding academic achievement.  Congratulations to 2019 recipient Tiffany Timblin.
Interested applicants for either scholarship should contact the CCC Guidance Office.