Welcome to New Bern Woman's Club!
The New Bern Woman's Club was established in 1905 at a time when women were not eligible to vote. Many clubs like ours were established during the early part of the twentieth century, aiming to gain rights to vote and own property, and to become better educated for the benefit of children, families, and communities.
Our first president was Mrs. H.B. (Julia) Duffy, and the club originally was affiliated with the National Federation of Women's Clubs. The club is no longer affiliated with any parent or sister clubs. In 1962, we incorporated, and in 2010 the IRS granted it status as a 501 (c) 3 public charity.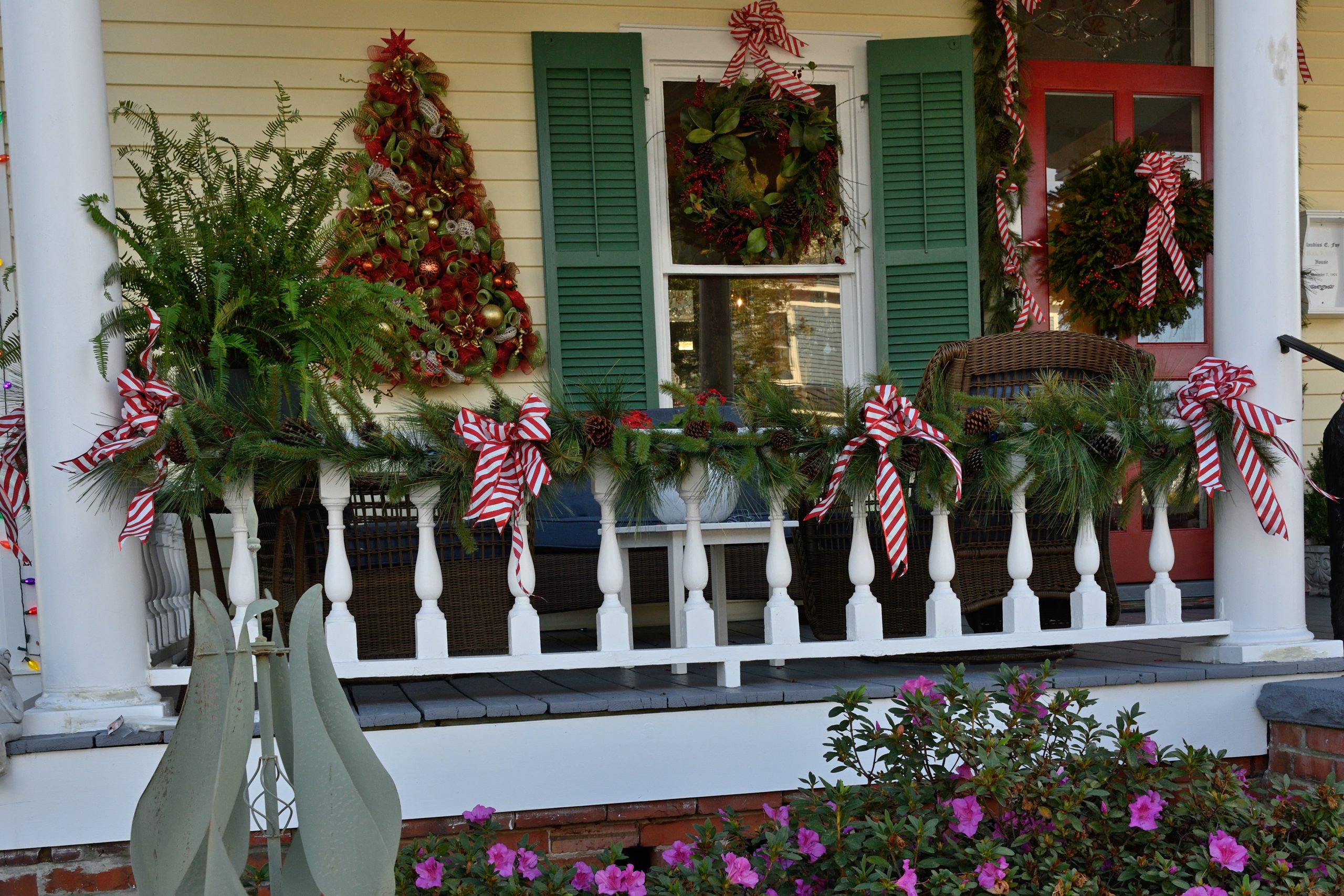 Some historic highlights:
Relief efforts, in 1922, for victims of New Bern's Great Fire.
Spearheaded the effort to convert Union Point from a dumping ground into a park during the Depression. By following this link, you may read a history of this project that was written, for posterity, by a clubwoman.
Club History - The House the Depression Built
1933 - Built a clubhouse in Union Point Park which also served as a community center until the 1950s.
2004 - Donated $15,000 in seed money toward the construction of the beautiful Union Point Park gazebo.
The first Holly & Ivy Holiday Homes Tour took place in 1999 and has become our signature fundraising event, held on the second Saturday of December. For over twenty years, many gracious homeowners in New Bern have placed their homes on tour in support of our club and community.
New Bern Woman's Club will award one high school senior a $2500 scholarship.
The scholarship application period is now open for eligible high school seniors. The application period closes on May 1, 2023. For complete details and access to the application, click here.
New Bern Woman's Club is pleased to announce:
The Holly & Ivy Homes Tour coordinator is now accepting homewoner applications for our 2023 tour.
Members are encouraged to volunteer for one or more departments that support women's health, promote literacy and education.